Its time for that old and ugly garden to go, and in its place will be something fresh – riverstone, flax, grass and a cabbage tree. Add a few rocks, some LED mood lighting and railway sleepings for borders, and you're good to go. One look at your old car trailer and you realise its not up to the task. Its time for a new tandem trailer with a hydraulic tipper.
Why a tandem trailer? And how does a tipper help? Let's get into it.
A Tandem Trailer can take larger loads
Due to having two axles and four wheels, a tandem trailer is always going to handle larger loads, and be more stable when towing. It will also have brakes for added safety.
The weight of your river stone will be more evenly distributed, and the superior suspension will handle bumps in the road with ease.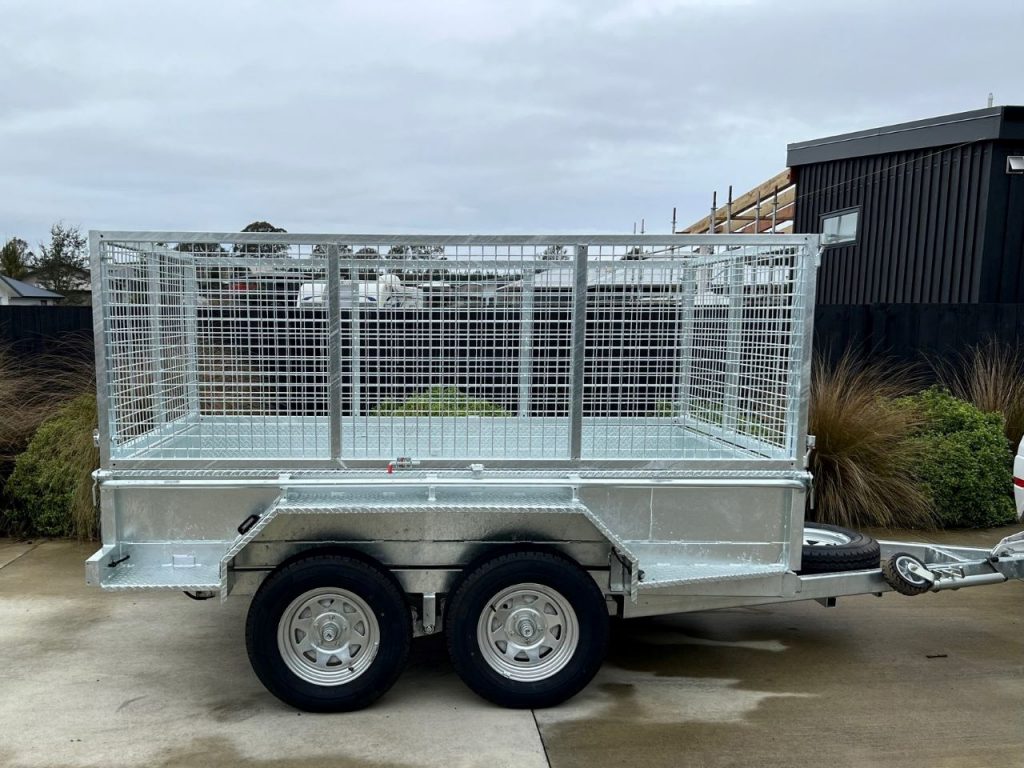 Having a cage is an added bonus and will come in handy when transporting trees to your project.
A Tandem Tipper Trail makes unloading a breeze
Having been toyour local, you are now all loaded up with river stone. Time to get the shovel out and unload one shovel at a time.
No, wait…
You have a tipper!
Simply put your trailer where you want the river stone to go, lift the hydraulic boom, and gently drive forward. The river stone is unloaded in 15 seconds instead of 15 minutes.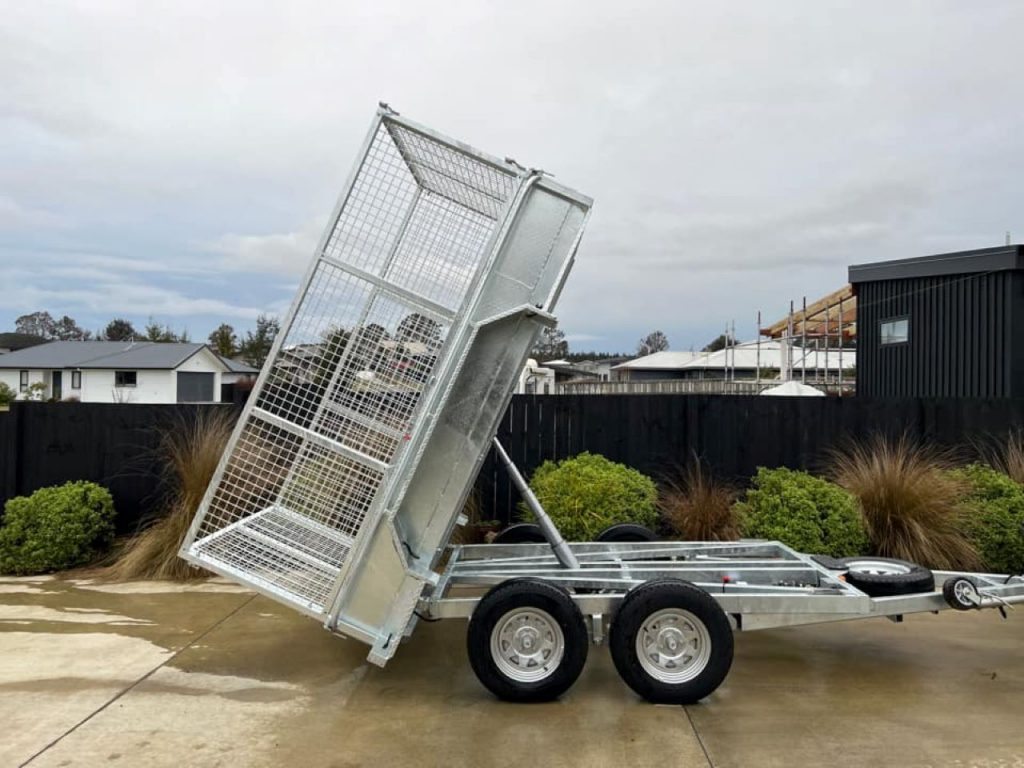 A Tandem trailer makes it easy to remove and unload rubbish
Once your garden makeover is complete, you need to take all of the old plants, weedmat and rubbish to the recycling centre.
And of course, once you get these, all you need to do is backup to the relevant station and lift the boom again… seconds later, no more rubbish.
If you are unsure if you actually need a tandem trailer, maybe a single would be ok. Its up to you to choose the best trailer for your needs. But, if you regularly have projects that add up to a reasonable load, its worth considering a tandem trailer with a tipper.